The aim of our research is to help develop sustainable and resilient agroecosystems which have biodiversity and ecosystem services as a basis for improvement.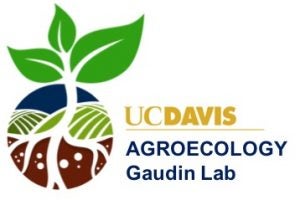 We integrate concepts and methodologies from various disciplines to study how management practices and diversification strategies affect the bioprocesses involved in providing critical ecosystem services and impacts on productivity and sustainability outcomes. We also seek to better understand linkages between diversification, soil health and resilience of agroecosystems to various biotic and abiotic stresses. Finally, we explore how root systems and the rhizosphere can help adapt crops to more sustainable management practices and improve resource use efficiency.
JOB ALERT: I am looking for a Project Scientist to lead a 5 year DOE-funded project assessing dynamics of N cycling and uptake in the rhizosphere and especially how plant functional traits, including exudate chemistry, can enable structuring of rhizosphere communities that increase nitrogen use-efficiency in organic and low fertility systems. 
APPLY HERE: https://recruit.ucdavis.edu/JPF03849
Start Date January 2021
---
Our research themes
---
News highlights, more here 
Interested in Sustainable Intensification? We are editing a Special Issue for Annals of Botany Plants. Please think about contributing and sharing this opportunity to help support open, non profit high quality publishing of scientific research!