PRINCIPAL INVESTIGATOR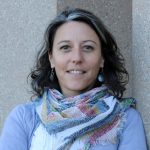 Amélie Gaudin   agaudin@ucdavis.edu 
2015-present: Assistant Professor of Agroecology, Department of Plant Sciences
2016- present: Lawrence Berkeley National Lab
---
GRADUATE STUDENTS 
Caitlin Peterson, PhD student (Ecology), NSF Fellow
Field level resilience and ecosystems services provision from integrated crop and livestock systems in Brazil
Email: capeterson@ucdavis.edu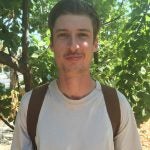 Kelsey Brewer, MSc (Soil&BioGeochem)
Potential of integrated crop livestock system for California agriculture 

Email: kmbrewer@ucdavis.edu 
Jennifer Schmidt, PhD student (Hort&Ag), UCD Graduate Fellow, Plant Science Award
Impact of maize domestication and breeding on rhizosphere eco-physiology and resource acquisition
Email: jenschmidt@ucdavis.edu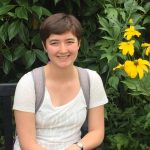 Lindsay Dahlen, MSc (Hort&Ag) 
Impact of artificial selection on maize adaptation to low P

Email:ldahlen@ucdavis.edu
Leah Renwick, PhD student (Hort&Ag- MSc IAD), NSF Fellow, Plant Science Award
Farming for resilience: how do crop diversity and tillage impact yield and soil functionning under drought? 
Email: llrenwick@ucdavis.edu
Cynthia Crézé, PhD student (Soil&BioGeochem), Plant Science Award, Western SARE Graduate Student Award, Annie's Sustainable Agriculture Award
Cover crops: Benefits, tradeoffs and optimization for California almond production systems
Email: cmcreze@ucdavis.edu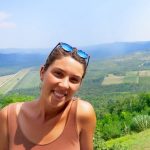 Krista Marshall, PhD (Hort&Ag) 
Managing for soil health: targets and potential in almond orchards
Email: knmarshall@ucdavis.edu
---
JUNIOR SPECIALIST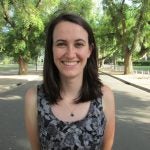 Sequoia Williams 
Ecological intensification of Almond orchards
Email: srwilliams@ucdavis.edu
---
POST DOCTORAL FELLOWS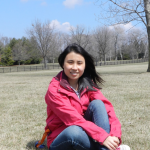 Meng Li  
Breeding for healthy soils: importance of rhizosphere microbes and functions
Email: megli@ucdavis.edu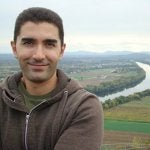 Emad Jahanzad 
Potential of whole orchard recycling and organic amendements to build sustainability and resilience of Almond production 
Email: ejahanzad@ucdavis.edu
---
UNDERGRAD INTERNS/RESEARCH ASSISTANTS
Aaron Lee, Brady Waino, Jen Law, Frieda Schwebel, Zulema Renteria
---
ALUMNI
Post doctoral fellows
Vanessa Brisson, now at LLNL, Rhizosphere microbiome recruitment in maize: impacts of breeding and selection on P solubilizers. Read More
Graduate students
Emily Webster, MsC student (Hort&Agronomy – IAD) 2015-2017: Impact of pasture management on soil health and functioning in Nicaragua
Kaylie Marr, MsC student (Hort&Agronomy, plan II). Irrigation strategies to optimize soil functions and resource use efficiency in organic tomato and corn. 
Undergraduate Students and Interns
Jesper Richardy, Intern, University of Copenhagen 2018. Impact of organic management on tomato attractiveness to beet leafhoppers (CTRI)   
Joshua Garcia, McNair Scholar 2015-2017. Antarctic rhizobacterium: evaluating potential for root growth and productivity (Creative BioSc.)
Rebekah Velasco, IAD major 2016-2018. Soil health and resilience of vegetable cropping systems (OFRF)
Anna Azimi, SAFS Major 2016-2017. Soil health and resilience of vegetable cropping systems (OFRF)
General help on various projects (2016-present): Vivian Thieu, Jennifer Law, Daniel O'Brien, Hanna Ibiapina de Jesus, Thais Soares
Visiting scholars
Christos Vasilikiotis,  Assistant professor, Perrotis College/American Farm School, Greece.  Survey of almond root colonization by mycorrhizae. 
---