Thank you for your interest in joining the team and contributing to our research program at the Department of Plant Sciences.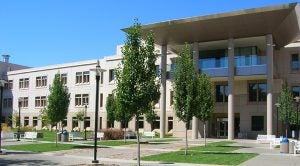 We welcome the participation of committed and rigorous undergraduate and graduate students, postdoctoral researchers and visiting scholars. Prior to contacting me, please review our research interests. My lab is not the right fit if you are purely interested in the social aspects of agroecology without the desire to address more fundamental and applied agricultural science questions. I currently accept applications from highly qualified candidates with interests in improving cropping system management practices, exploring crop-soil-climate interactions and their impact on yields, soil processes and community resilience to stresses. We are working on a wide array of topics and in very diverse cropping systems, from the Corn Belt to California and the Tropics.
Before contacting me, potential graduate students should be enrolled or in the process to enroll in one of the following graduate groups: Ecology, Horticulture & Agronomy, International Agricultural Development and Soils and Biogeochemistry graduate groups. 
Note: I am not taking any students in 2019!